HubSpot, a leading inbound marketing software company with which UP THERE, EVERYWHERE is a partner, has announced an integration with SlideShare as well as several other marketing segmentation and audience management tools. The other integrations include: Appcues, Bigcommerce, BrightInfo, DataHero, HelloSign, Infer, Invoca, Perfect Audience, and Shopify.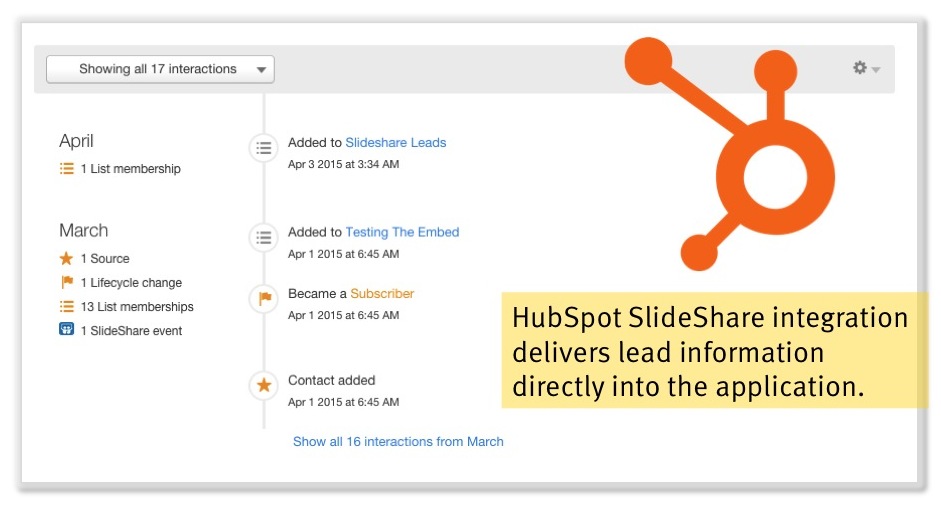 What do these new integrations mean? They increase the ability for customers using the HubSpot marketing automation and management system to collect information about incoming leads, and sync their data with existing CRM or sales tools.
For example, the SlideShare integration will allow HubSpot customers to attract new leads from presentations on SlideShare, including automatically adding these leads to HubSpot and segmenting those leads using data from SlideShare including presentations viewed, clicked, and custom messages seen.
HubSpot's other new integration partners include:
"These integrations increase the efficiency and productivity of inbound marketing for our clients who use a wide variety of marketing tools to segment and grow their customer base," said Julian Stubbs, co-founder and CEO of UP THERE, EVERYWHERE.
Want to know more about using inbound for your business? Get our free guide.