UP is heading to Liverpool soon for a two-day Ted-style conference on place branding. The International Place Branding Event Liverpool 2018 happens on the 10-year anniversary of Liverpool being named the 2008 European Capital of Culture. Why Liverpool you might say? Beyond the Beatles and its famous football club, Liverpool has a lot to offer in understanding what makes a place a destination.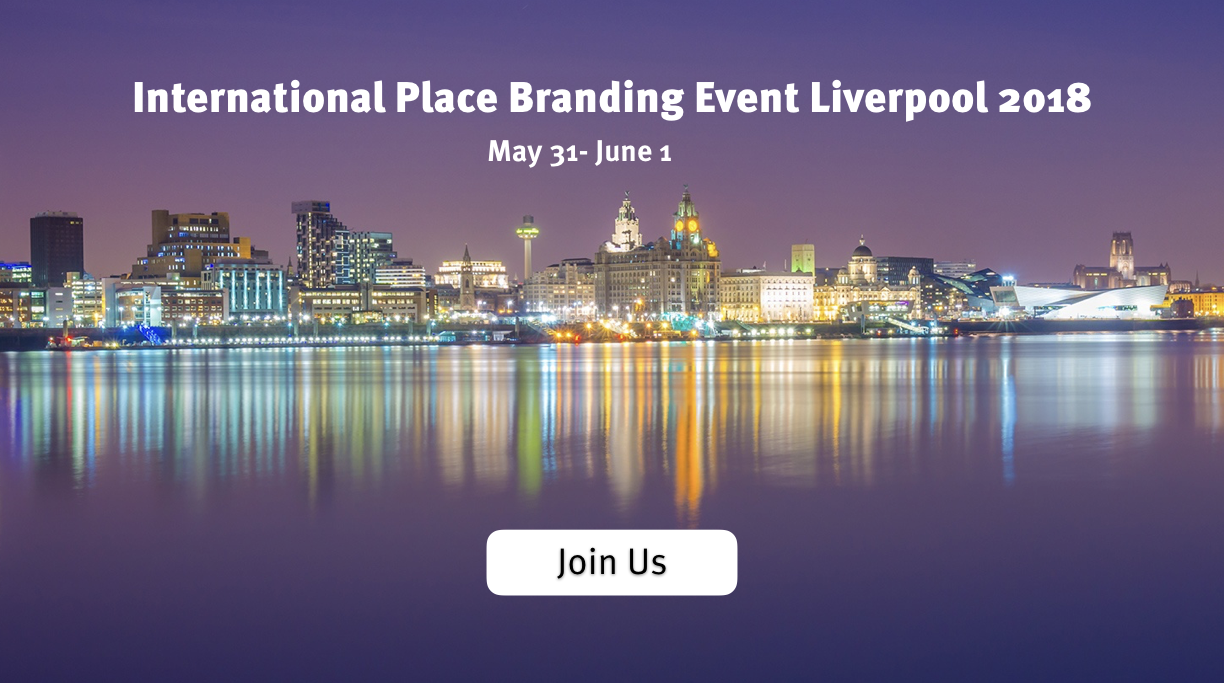 "Liverpool is a city with unique attractions, exciting events, world class sport offerings, unrivalled musical heritage and famously warm welcomes, Liverpool is the ideal destination to visit and explore. With the largest collection of museums and galleries anywhere outside of the Capital, Liverpool's culture and heritage are at the very heart of the city. You'll always find a fantastic selection of things to do, places to explore and exciting events." (From Visit Liverpool )
It's also a city with many firsts, and several surprises. For instance, did you know:
• That the railway was invented in Liverpool, as were transatlantic steamships and electric trains? (Liverpool is also the home of the first railway tunnels, constructed under the city in 1836.)
• The Museum of Liverpool is the world's first national museum devoted to the history of a regional city?
• The award-winning 'The Beatles Story' is the world's largest permanent exhibition purely devoted to telling the story of The Beatles' rise to fame? Which, of course, makes sense that such a museum would be in the band's hometown.
• That admission is free to one of the finest art galleries in Europe: the Walker Art Museum, home of outstanding works by Rubens, Rembrandt, Poussin, Gainsborough and Hogarth? Admission is also free for the Tate Museum at the Albert Dock, which is perhaps the most visited art gallery outside of London.
• That Liverpool was home to the world's first enclosed commercial dock, the Old Dock, built in 1715?
The interconnected dock system of the Port of Liverpool was the most advanced port system in the world. From 1885, the dock system was the hub of a hydraulic power network that stretched beyond the docks. The docks enabled ship movements within the dock system 24 hours a day, isolated from the high River Mersey tides. Parts of the system are now a World Heritage Site.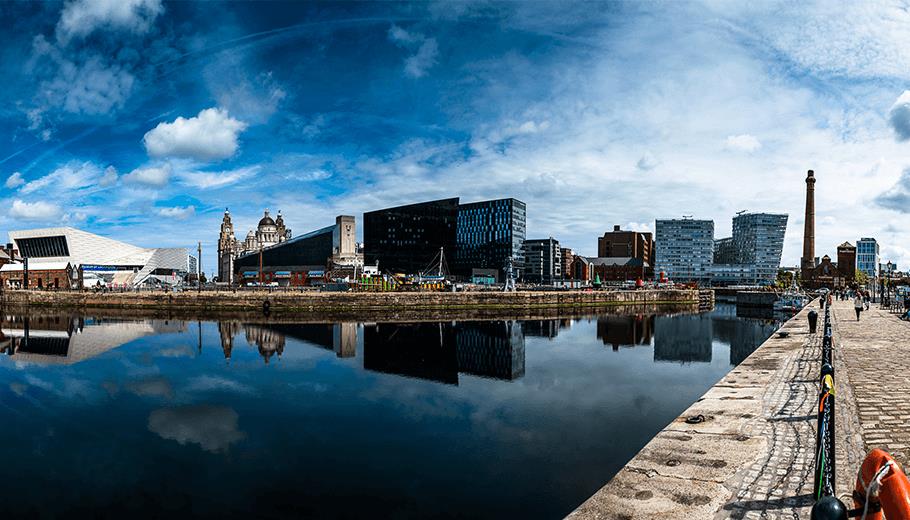 The Liverpool Waterfront is a must-see on your list of places in Liverpool. It has beauty, history, culture, art, music food & drink — all in a breathtaking and iconic setting
Marketing Liverpool is one man's business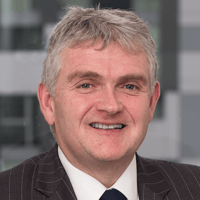 Chris Brown, Director of Marketing Liverpool heads up the city's place branding and marketing work, managing the day-to-day challenges of getting the myriad of stakeholders to keep Liverpool's place brand top of mind.
In a recent interview with the Place Brand Observer, Brown said, "Place branding can never be the responsibility of one organisation. Liverpool, like most cities, is a myriad of voices and interests."
"Our biggest challenge is getting organisations in culture, education, business, retail, transport and leisure to see how important the place brand is, how they can help to cultivate it and ultimately, how that supports their own product. They are all willing to take an active role in planning the city's brand strategy, but we also need to make it straightforward and meaningful for them. This is not easy; it requires time, resources and tangible results to keep partners motivated."
Creating a city brand
There's no one formula that cities can use to create a place brand, Brown says. What works and what's needed varies from place to place. He says it's not about creating an ad campaign or logo. It's about understanding and promoting what makes the core of a city, or place, special, and working together to enhance that aspect.
"My advice to anyone responsible for place branding is to have a clear set of values and behaviors, signed up to by partners and stakeholders, and make them your touchstone. It's easy to create an advertising campaign that's glossy and seductive, but it's quite possible that it would be better to spend money on free Wi-Fi or a remarkable welcome at an airport or train station."
What does Liverpool's place brand look like?
"Liverpool's always been an independent, entrepreneurial, risk-taking city. It's a place that's not scared to stand out from the crowd and dance to its own beat, and will never hide away from its challenges," said Brown. Its brand reflects that spirit of culture, diversity, and hard work with a welcoming tone.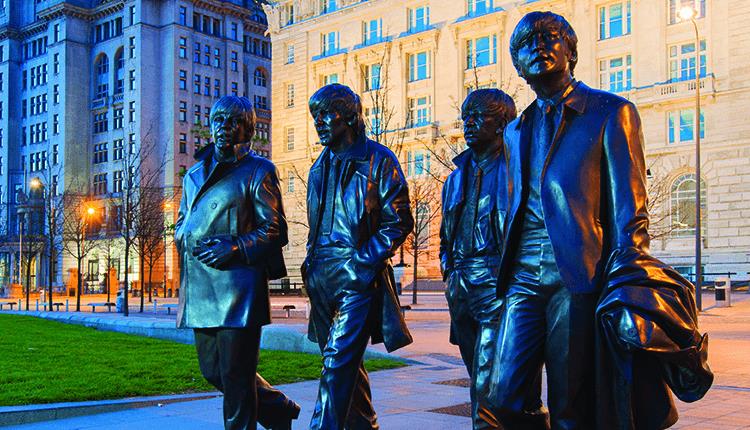 An iconic statue of the Fab Four, in their hometown. The Beatles Statue arrived on Liverpool's Waterfront in December 2015. It's the city's most popular selfie spot!
City of culture – and much more
Liverpool is known as a city of culture, and not just because it owns the title as the 2008 European Capital of Culture. It boasts more unique shops, bustling restaurants, stylish hotels and trendy bars, as well more museums and galleries, than anywhere in England outside London. As a port city, it has a famous dock network and was the home port of many ships, including RMS Baltic and the ill-fated HMHS Britannic, RMS Lusitania and the RMS Titanic.
It's also known to be very welcoming. The Liverpudlians (or "Scousers" as they are affectionately known) have a reputation for being friendly and accepting of guests and visitors. The term Scouser supposedly originates from the name of lamb stew ("lobscouse"), which was popular with the sailors of Liverpool in earlier times. It's still served in a number of establishments in the Port of Liverpool and around the city – so visitors with a penchant for tasting a city's heritage must be sure to try it.
Liverpool is also diverse. Thanks to its role as a major port, Liverpool has seen continuous influx of people from all over the world, creating one very diverse city (for English standards) and a city where all the different cultures contribute to its cosmopolitan feel.
And for those who like nightlife, Liverpool is among the best there is. Legendary Liverpool venues such as the Cavern Club and Royal Court theatre continue to help the city gain top tier praise on TripAdvisor and other "top of" listing sites.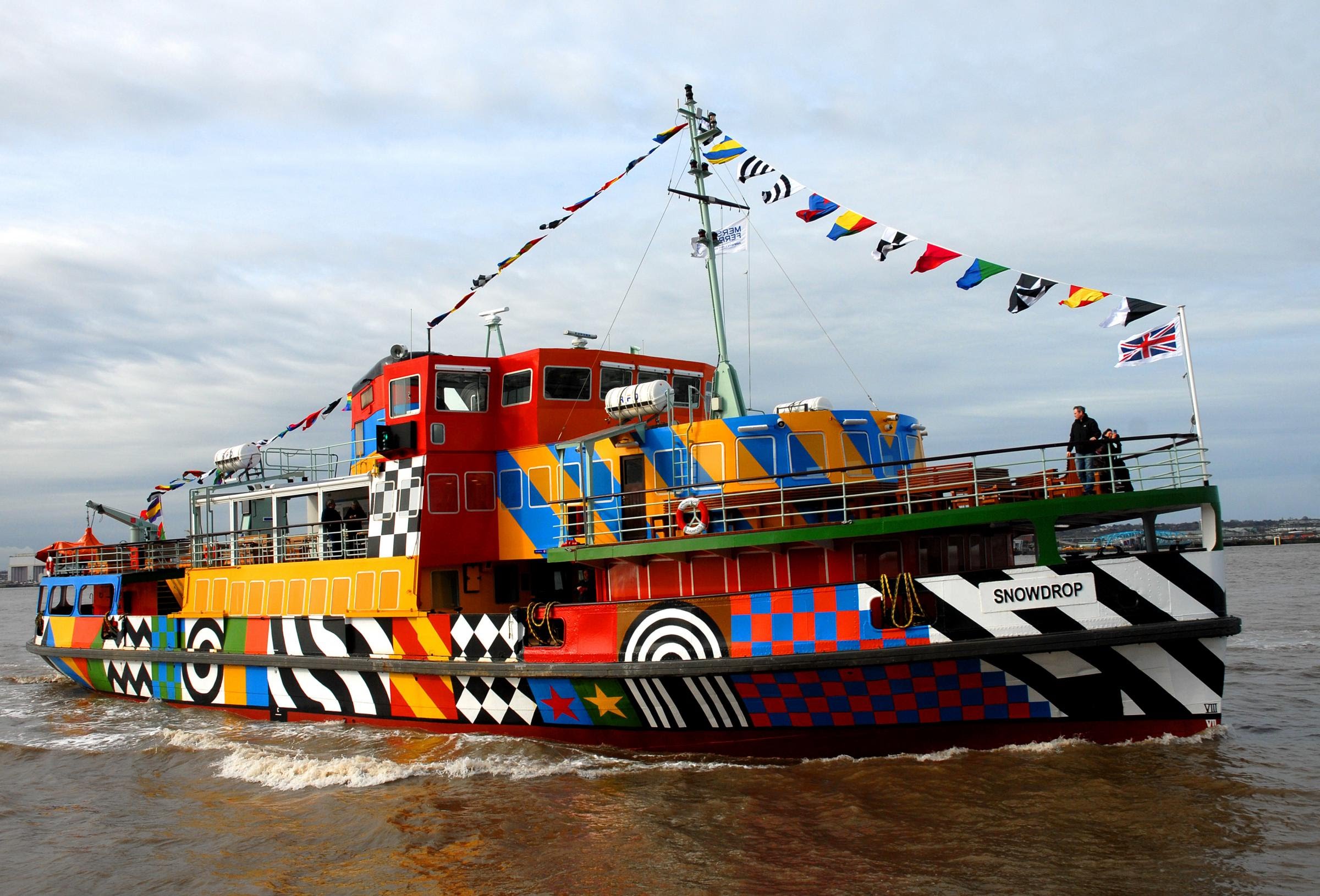 A 50-minute journey on iconic Mersey Ferry lets you explore the River Mersey's rich past and take in stunning views. (Image of the Razzle Dazzle painted ferry).
For the millions of people who visit Liverpool each year and need a little help in deciding how to make the most of their trip, the website Visit Liverpool can help. It's a one-stop-shop for leisure and business tourists, providing ideas for days out, places to eat and drink and stay. Find out more about what's happening in Liverpool, go to visitliverpool.com.
Learn more about city branding, and Liverpool
Join us in Liverpool for the exciting International Place Branding Event Liverpool 2018 May 31-June 1. Held in the historic docks area, you can immerse yourself in all that makes Liverpool a unique city brand and a fabulous destination. You'll hear some of the world's top speakers on place branding, from Barcelona, Stockholm, London, Hamburg and more. Don't miss it!