Multi-award winning filmmaker, photographer and long-time UP member, Adrian Burt has been making waves and earning accolades beyond the world of marketing and advertising in recent years. As a Brit living in Stockholm, how he ended up in Sweden is a combination of love and advertising — specifically a fate-filled opportunity to work on exciting car photography in the 1990s (Audi, Volvo, Saab) that led him to move from the UK to the land of Vikings (and cars).
But inquiring minds want to know: What makes this multi-talented filmmaker tick? How did he make the shift from creating commercial advertising to creating award-winning dramas? And what does his cinematography success mean for his adoring clients and agency colleagues? UP writer Stuart Delves caught up to the talented and all around nice guy between his trips to Cannes awards.
A tale as old as time....
Yes, Adrian will admit that a big part of what lured him to leave his homeland...was love. He's still with his partner, whom he met when she was an au pair in Muswell Hill, London but he's moved on from snapping what he calls 'boxes with four wheels' to mastering the art of portraiture and shooting award-winning dramas as well as stunning commercials and short films for UP clients.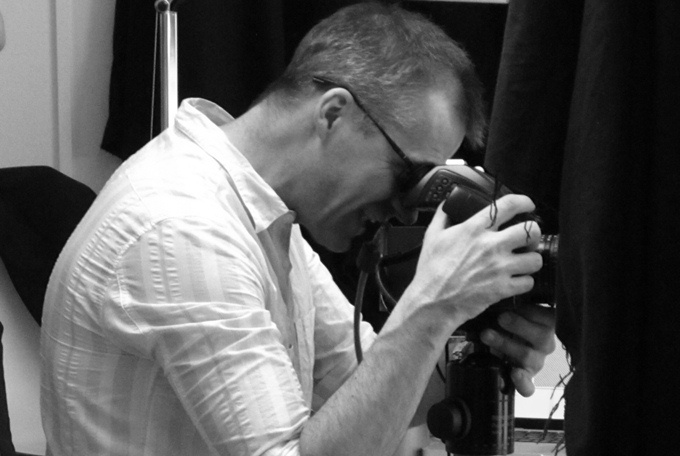 Adrian Burt, UP member, owner of Hungry Hippo Productions, film and photography studio
Adrian has garnered an astonishing, 42 awards for his short dramas in the last two years – including Cannes Indie Short (Best Cinematographer) and Oxford International film festival (Best International Short Film). Let's get to the burning questions...
Q:

Adrian, the first thing readers of this blog might want to know is – are you turning your back on the world of advertising and heading off to Hollywood? In short, are we, and our clients, losing you?

Not at all. I haven't and I wouldn't give up my commercial work. Yes, things have been going really well with regards to my short movies and I am in talks about working with a Hollywood 'A' lister for one of my next projects, but for me the two strands – well, the three strands really including my photography – all co-exist. I enjoy working in advertising and the corporate world. There's something very honest about it. Particularly the spheres of life science and healthcare that UP is involved with.

Absolutely. It was fun for a while. But working with UP and its clients takes me to places and to meet people I wouldn't ordinarily have access to. People who are doing brilliant things to improve the lot of mankind. I do a lot of work with Eric (Dowell) and that's very cool because one, he truly cares about his work and his colleagues and he's absolutely someone you can count on way beyond the end of a project, which is rare in this business and, two, he's very detail-oriented.

On that second point, when you get briefed by Eric it's best to sit down with a Gin and Tonic or a glass of wine because he'll bend your ear for at least an hour with not only extensive medical detail but also the history of the company and its people and the wider context of the research or product. Eric may not be a PhD or a doctor but he really understands science. I find it fascinating and sometimes mind-blowing. It's not difficult to get enthusiastic about this stuff and of course that leads to giving of one's best.
Q:

Tell me about a specific place work with UP has taken you to.

I remember a time that Eric and I spent about a week filming in an intensive care unit in Aix-en-Provence. We were photographing in black and white on 35mm film to achieve a deliberate reportage grainy look, the focus being on a Siemens product. It was a tough environment. We were in and out of the operating theatre, patients were near the end of their lives with distressed relatives visiting. And then the product we were featuring started making this awful banging noise in one of the operating theatres prior to an operation. Game's up until a technician arrives, I thought, but no, straightaway Eric had the back of the machine off and started fiddling around. The banging stopped. Not your run-of-the-mill Art Director. Regardless of what the insurance guys might have thought about it, Eric really does know the products he's promoting inside out.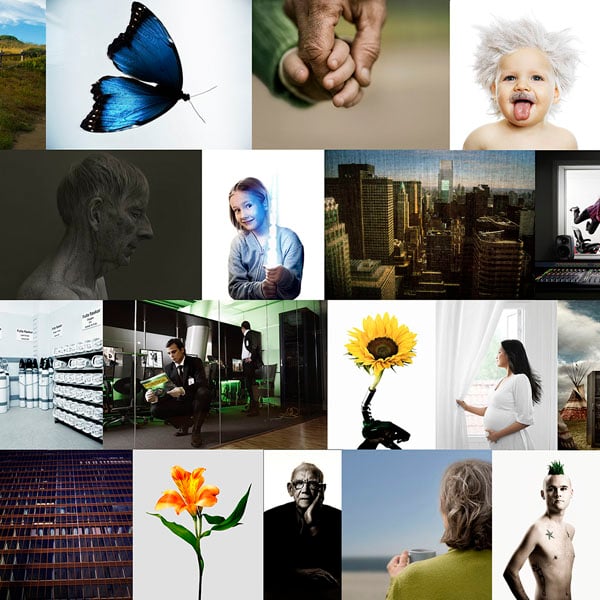 Q:

What's changed most since the days of 35mm film?

Digitization has changed the game completely. Twenty years ago you were able to do retouching but computers and software were really not up to it. You had to go to a fancy post-production house charging $300-500 per hour to edit film or $200 per hour to retouch stills. Everything was always on the clock, which was really quite stressful. Now, you can do it all yourself and we use exactly the same software as the Hollywood studios, for instance for grading I use DaVinci which is no different than on a Marvel movie.
Q:

Does that mean you have to have a wider skill set?

Yes, today you need so many more skill sets. Everyone is multi-tasking. It's good. As well as keeping costs down it keeps you fresh. 10-15 years ago I'd say I was a photographer. Now if someone asks me what I do for a living I don't really know what to say. I suppose I'm a 'communicator' or an 'image maker'. Although that doesn't really cover it as I'm working more and more with sound now as well.
Q

: If you're using the same software as Hollywood is the sky the limit then?

Well yes, it is really. Everything is digitized and accessible for us to use on behalf of client films nowadays. CGI is affordable. I use the same cameras as they use on a lot of Star Wars projects – Alexa. We, as creators, have all the tools available to us. So there's no real reason why the sky's not the limit other than time. If you have a week to do something, it's going to look a lot better than if you have only a day. Production value once you have everything in place is really about time.
Q:

Time to craft the piece? Technical finessing?

There's a process I go through, which I call assemblies or rough edits. There might be anything up to four or five rough edits. The thing is the first edit can look fantastic. Everything is in place, the music's right… But then you start picking it apart and start refining it. It's the refining process that makes the difference: a second out here, a second out there. The best films that you make are the ones where you have the time – and ability - to step back and come back and then watch with fresh eyes, tweaking a bit here and a bit there. So that it begins to work on an emotional level.

It doesn't matter what the subject matter is, films work on an emotional level. They are like a heart beat. They have a rhythm. They're organic. And they should take you on a journey. The audience shouldn't be thinking about the journey. If the film simply absorbs you it's much more effective. That all takes time. Of course, you can work too much on a piece but a good gauge here is that if after two or three tweaks it gets worse then you know it's time to stop.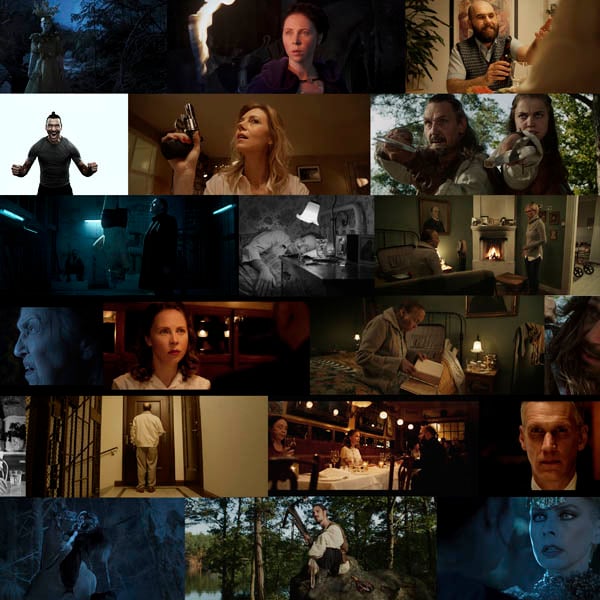 Q:

And what about photography? The still image?

I think it's a shame that stills have taken more of a back seat recently and that clients want everything to move. With bandwidth becoming bigger, websites can now have more moving imagery. The technology allows it so I do understand it. Everyone is constantly trying to catch people's attention. 95% of my work is now film. But it's a bit of a shiny toy. I would say that a good still image can often tell more than a film and making a good still image is arguably harder than making a good film.

The major medium for storytelling in today's world is film: the moving image. We still have books, theatre, opera, painting but mass market it's the movies and what's on TV. But when I think of my experience of cinema there's usually one or two images or moments from that film, as opposed to the whole thing, that stick for ever. You can't remember a whole 90 minute or two hour sequence but an image can really stick. Like a painting or a photograph: say Goya's 'Saturn Devouring his Son' or Nick Ut's 'Napalm Girl'. Such images stick in the mind forever because they're so powerful.

Singular images are crucial. If you go into making a film and you intend for every shot to be wonderful you won't make a good film. Beautiful image after beautiful image is distracting. There should be a build to what we call the 'money shot'. Every film should have at its core an element that you're building towards. Film makers need to think about all the images leading up to that climax. This is not so important in a 20 or 30 second film. But it is for the 2 or 3 or 4 minute films that clients are making. You have to be careful how you structure your film. It's narrative. It's storytelling. Good stories build. They have peaks and troughs. They have punch lines.
Adrian Burt's award-winning dramas include:
One of us
The Elf Queen
GLove Story
The Unwanted Guest
View a compilation video of several films:
Learn more about UP's video and film creation services.