For the last half a decade or more, inbound and content marketing have been gaining prominence as a more effective and less intrusive way of attracting customers than traditional "outbound" advertising and marketing. Yet, 55% of B2B marketers say they are unclear about what content marketing success or effectiveness looks like. (Content Marketing Institute). Are you one of them?
Understanding Inbound Marketing
The methodology behind inbound marketing involves understanding your buyer's journey and aligning your content offering to meet your buyer's needs at each stage. That means having content that creates awareness of a problem, moves people to consider your offering as a solution and then to make a decision that involves contacting your company about your product or services. The entire process relies heavily on a concept that for many years has been called "content marketing."

What is content marketing?
Put simply, content marketing is an inbound marketing technique that involves creating and distributing relevant and valuable content to attract, acquire, and engage a well-defined target audience. In the age of the internet, it also means that digital content is front and center in the process.
In addition, having search engine optimized content (content focused around keywords, terms and ideas your target audience is searching for in Google, Bing or other search engines) becomes paramount. The focus is on creating audience engagement – getting people to interact with your content by commenting on it, signing up for more, or continuing their journey by responding to a "call to action."
Some old school marketers may think that a call to action (commonly called a CTA) means saying "contact us". Once upon a time, that may have been true. But the inbound methodology demands more. It means you need to meet your customer's need for information and solutions by offering them a learning opportunity. In this way, a call to action becomes "download our guide" or "watch this video" or "sign up for our webinar."
Types of digital content
Digital content is anything that can easily be shared online via social networks, email, or on a website. Digital content can also be used to generate leads by placing it behind a form on a landing page designed to encourage people to share their contact information in exchange for it.

Some types of digital content used are:

Blog posts
Repurposed reports, data sheets, research papers, white papers
Infographics (which tell a story or explain your relevance)
Curated content (with your own perspective added)
Images (pictures get shared)
Video (videos get shared)
Social media posts
Ebooks/guides/checklists
Webinars & podcasts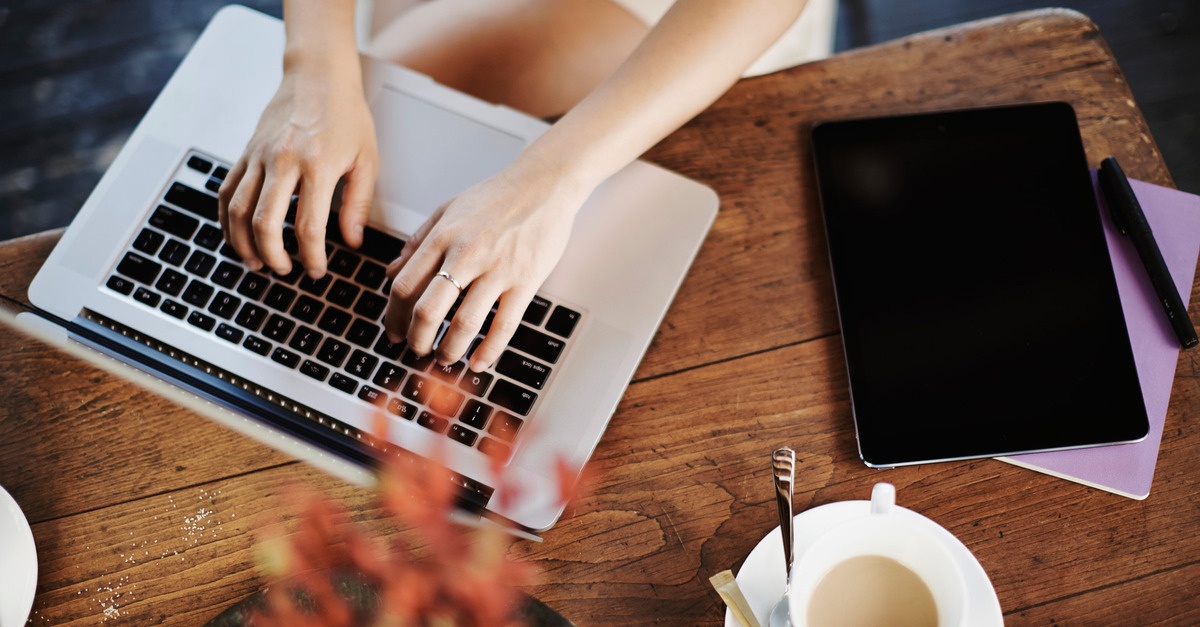 According to research from HubSpot, companies that publish 16 or more blog posts per month get almost three and a half times more traffic than companies that published 0-4 monthly posts. (HubSpot)
Hubspot also reports:
92.34% of companies using inbound marketing increase their traffic.
83.9% of companies using inbound marketing increase leads within 7 months.
Finding help with content marketing
In spite of the rapid growth and uptake of inbound and content marketing around the world, many companies and marketing departments still struggle with the right way to manage the process. They may have trouble defining their audience and creating personas or building out a content plan. Often they don't have the staff or bandwidth to manage the volume of content, or the type of lead nurturing strategy development needed to be successful with inbound marketing. At UP, we've seen a lot of clients fall into this category.
Luckily, we're here to help. Find out more about UP's Inbound Marketing Services.
Content & Inbound Marketing Workshops
Would you like to learn how to increase sales leads by 50% and reduce the cost of acquisition by 33%?
Schedule an inbound workshop for your team.