In a previous article in this series about multichannel marketing in life science, we covered the best practices for creating effective life science websites. In this article, we'll cover some of the essential factors for success — both in creating a website that meets your business goals but also in delivering the right kind of customers to your doorstep. From SEO to planning the right content to promoting your site, read on for essential insights.
Get Our Complete Guide to Multichannel Marketing: Subscribe to receive this series by email. You'll receive six parts, including how to use email marketing, website content, webinars, virtual and group meetings, social media and inbound/content marketing to generate leads, nurture your audience and delight your customers.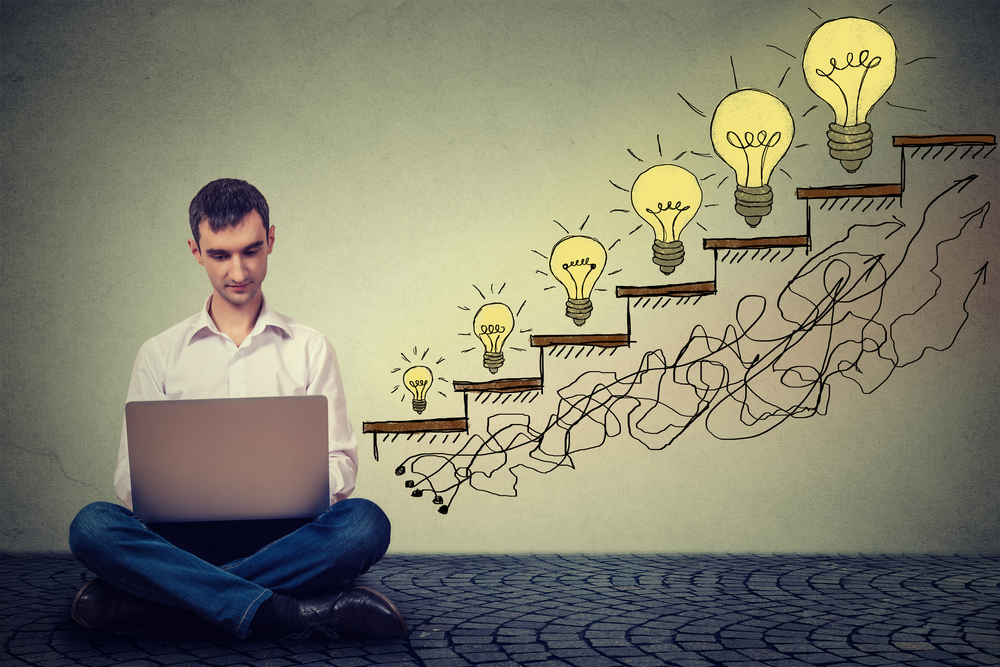 When it comes to building effective websites in life science, medical device and pharmaceutical marketing, it's important to keep in mind the very specific requirements and needs of your target audience. But you can also learn from other industries. This could mean developing a blog for your website, creating offers that convert using forms, or providing online support with chatbots.
When considering the Key Performance indicators (KPIs) for your website, you must not only look at the metrics, but also the overall goals you have for your customer (or visitor's) journey.
Keep your goals in focus
One important success factor for your website is related to your overall business goals. You want to get every website visitor to take as many "steps" as possible in your environment, whether that is online or offline.
"A website can be considered successful when it meets business-driven objectives, not only if it has a high number of visitors."
Here, your website is fundamental in order to open up additional communication channels, which can further develop the dialog. This is usually achieved by offering something of value in exchange for the visitor's email address, which opens up opportunities for direct communication. But it can also be achieved by making it easier to book a personal visit.
Read previous article: email as part of multichannel marketing
Factors for website success
How can you improve your website's performance? Here are some important elements that successful websites master.
Create a visitor-focused experience.
It is absolutely crucial to create an environment where the visitor actively chooses to consume your content. Three factors lay the foundation for a good environment:
• A striking visual experience. In less than a second, a visitor has evaluated your website with the question "stay or search somewhere else?" Consequently, put a lot of effort into creating an environment that gives the right feeling to the intended target group. "Less is more" is a good motto to follow. It is important that the graphic experience is homogeneous in all of your resources online.
• Clear answers. The answer to the question that brought the visitor to your website must be immediately visible. The visitor should not have to think about where the answer to the question could be. It should be clear what the next step is — with graphic "markers" that catch attention or direct the reader to the next obvious step (such as "read more" or "related articles."). Allow white space around important content to help it stand out.
• Easy navigation. It should be easy to find related and interesting material on your website as soon as the visitor has received an answer to his or her question. Help the visitor stay in your environment as long as possible. Never rely on the "back" button to help visitors find their way. It is a deal breaker.
Offer the right content.
Create inspiring content that gives visitors real value rather than just trying to sell a product or features. Find the balance between value for your business and value for the visitor. Sometimes it is the same thing, sometimes not. It is easy to fall into the trap of creating content with a focus on what needs to be communicated, or what you want to communicate, sometimes called "the inside-out approach."
Think more "outside-in," where content is developed based on what meets the target group's requirements and wishes. This is accomplished by developing one or more "personas" (fictitious customer representatives) and creating your content so that it speaks directly to them – to their needs and challenges. Start there, and then add what you want to communicate for a balanced mix.
Write for the web.
Keep in mind that writing for websites requires a different style than writing for printed material. It might be a good idea to speak directly to your visitor (using "you" and "your" instead if "the customer" or "them") but be sure to keep your language consistent. Short paragraphs with many subheads, bullets and callouts are a good idea on the web. Ideally, it should be possible to consume your content just a few minutes. But ensure a good mix of shorter and longer content to attract different types of personas and their varying levels of interest. Use basically the same language throughout the website to create a homogeneous experience.
Keep it fresh.
Make regular updates to your website by adding new new content. Search engines love it and your readers as well. (Offering a blog is a great way to add frequent, relevant, search-engine optimized content to your website). But make sure that you publish content because it fills a need of the recipient, not because it is available! Develop a strategic content plan that allows you to schedule valuable content in advance, together with the possibility to quickly add current news in your field.
Offer premium content.
Consider placing a portion of your particularly valuable content behind a login (user account) or form. This could, for example, be filmed material or reports from congresses. An account or form submission allows you to identify the visitors' preferences and follow their activity on a personal level. Gaining that insight can help you optimize the effectiveness of other sales and marketing activities. Today, there are also other ways to follow some of your customers on your website if you choose not to have a login function. This could be accomplished by using cookies or tracking customers when sending out emails.
Develop a responsive website.
Today, having a responsive website that works well on both mobile and desktop platforms is essential. Search engines penalize websites that are not responsive with a lower ranking. Visitors who use a tablet or smartphone to visit your website will probably punish you even harder by leaving your website, with a lower probability of returning.
Conduct user testing and optimize the website.
Set up multivariate (A/B) tests on your website regularly to help determine optimal layout, availability, and user-friendliness. Does one color button work better than another? Do users prefer filling out a contact form or calling you directly?
Also continually review your site to optimize how well the site performs over time. Can you link in a better way? How fast does the website load? Are all images properly optimized with alt tags and size? How well does your support work? Is it easy to find what you want on the website? Having a customer perspective when interacting with your own website is often very informative. How would you rate yourself?
Promote your content
Drive traffic to your website by promoting your content in well-chosen channels and through digital marketing strategies. Examples of these can be:
Search Engine Optimization (SEO)
Search engine advertising, for example Adwords
Email marketing
Social media (organic and paid promotion)
Advertising via banners and in print
Employee sharing (for example sales representatives or medical experts may send content links directly to prospects)
Remember, to be effective, your content must offer value or education…something the reader wants to know about and not just be a sales message.
Measure it.
Use data from website traffic, visitor statistics, and the other KPIs (presented in the previous article) above to identify which type of content you should create more of. "Outside-in" usually wins over "Inside-out."
Communicate with the visitor.
Your website provides an incredible opportunity to get insights from the market and your customers and you should regularly ask your visitors what they want to see more of, what they appreciate on your website, and what they think could be improved. Statistics are valuable but cannot provide a complete picture. This could preferably be achieved through dialogue.
Make your website remarkable
In a world where the noise is becoming increasingly overwhelming, it is not enough simply to create, operate and maintain a website. You also need to make it remarkable. Your website needs to offer something extra in regards to appearance, content and usability.
Being remarkable requires a dedicated effort to succeed in all the areas mentioned above. To accomplish that, many companies need a major change — a digital transformation on an organizational level — before all employees start to speak the same language and have the same answer to the question about why digital investments and projects are needed.
In a digital world, there is no longer room for silos. Cross-functional collaboration is the foundation, and clear leadership is required from people at the top in order to achieve success.
When your website has reached a level that the company can be proud of, it should be the hub of all marketing activities, whether conducted online, in print, or in physical meetings.
This is an insight and a goal that everyone in the company needs to share in order for the investment in a striking, valuable, and remarkable website to bear fruit.
In the next article in this series, we will cover how to use webinars to develop traffic and leads for your business. The webinar is a channel that, if properly navigated, offers a great potential to reach out to your customers with highly valuable educational material and that, in the long run, creates a lasting value for your website.
Read the next article:
How well does your life science website work?