Touchstone Underwriters is based in The City of London, Watford, Chelmsford and Dumfries and underwrite on behalf of A-rated carriers for brokers throughout the UK.
Location
United Kingdom
Sector
Financial services
Service
Websites & ecommerce
Background
Touchstone Underwriters also has regional business development underwriters based in the South West & Wales, the North East and North West and Scotland to support brokers locally. They specialize in four key areas: property & commercial, liability & construction, hospitality & leisure and travel & tour.
The brief
Touchstone Underwriting and UP for Digital have worked together for more than 5 years (UP for Digital designed and built their previous website), so once the insurance underwriter had finished a brand refresh project with an independent branding consultancy, they awarded UP for Digital the redesign and rebuild of their new website in early 2019.
The solution
Following our tried-and-tested process meant we could meet their challenging deadlines of going live in early May 2019.
The biggest challenge was the transfer of hundreds and hundreds of policy documents, and ensuring all of the old links to each policy document housed on the old website redirected correctly to the new document library.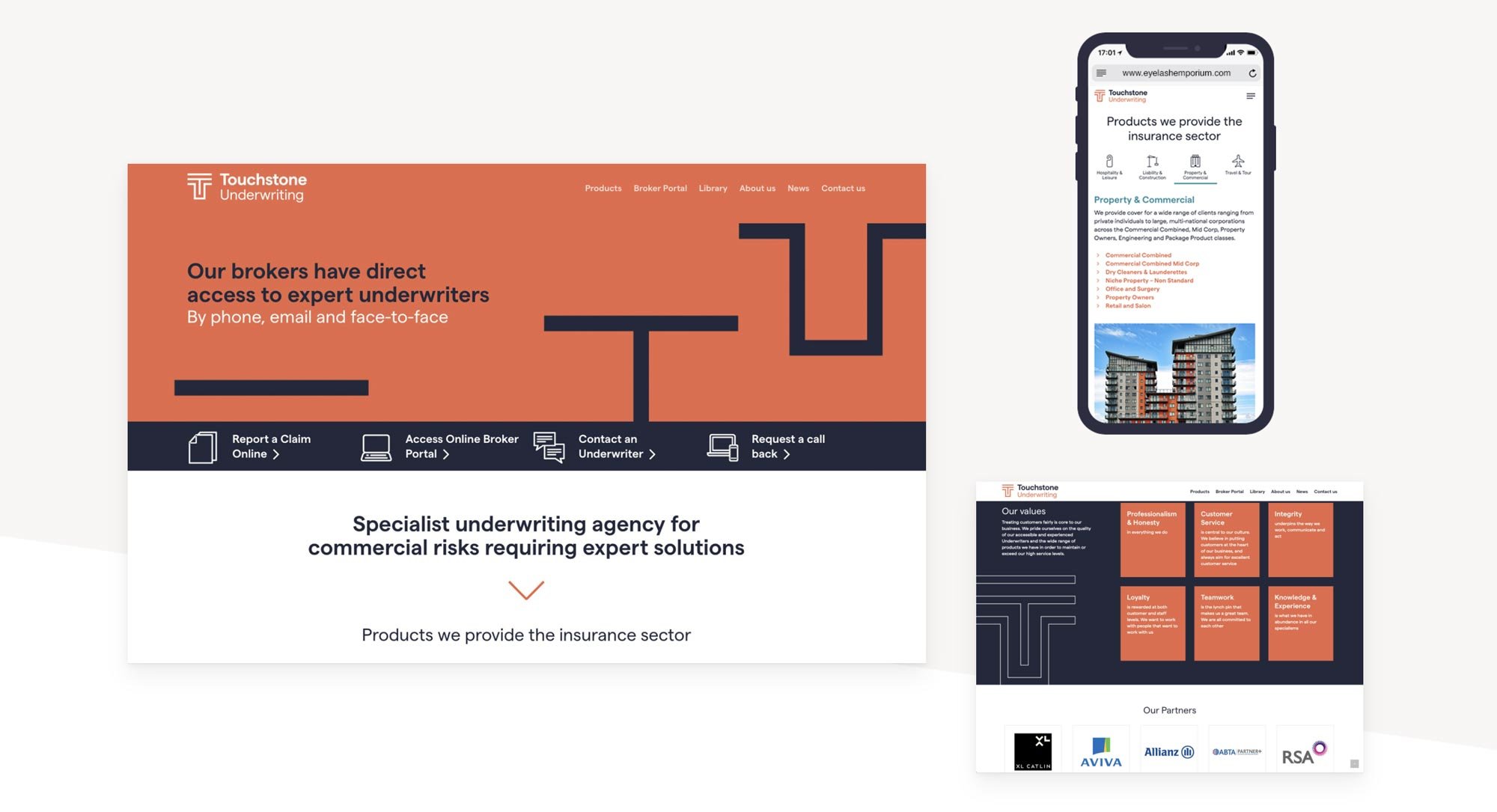 The results
The new site represents one of the UK's most trusted insurance underwriter in a fresh and modern style yet is simple to use and caters for the primary user-personas who use the site on a daily basis.
Want to know more?