Svenska Digital specializes in IT networks, with a focus on capacity, flexibility and high security.
Location
Sweden
Sector
IT, technology & industry
Service
Branding & communications/websites
Background
With Svenska Digital as your partner, you get continuous access to innovation and advice on how technology contributes to your digitalization. The company was founded in 1995 and operates throughout the Nordic region.
The brief
The competitors of Svenska Digital are primarily a number of major players with significantly larger market budgets. Svenska Digital's main competitors possess characteristics such as market-leading expertise and flexibility when it comes to network solutions.
Unlike its competitors, Svenska Digital is undoubtedly more fast moving regarding consumer goods. Therefore, they were in need of a clearer graphic profile and a digital platform for generating leads and new customers through Content Marketing and Inbound.
The solution
After an initial workshop and subsequent research, UP developed a proposal for a new profile, image manner, website and content strategy. A first version of the website, with the most essential pages, was launched in less than a month. In direct connection, a social media campaign was also set in motion to test the effect on the new material.
Web design and web development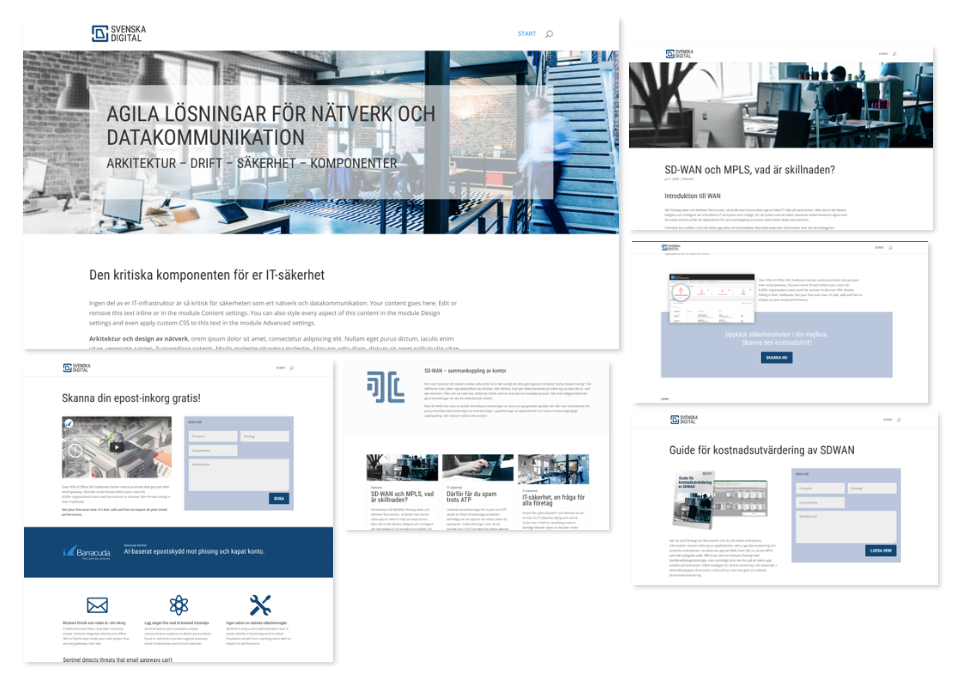 The results
Svenska Digital saw a direct increase in traffic to the website, with traffic to more subpages. They also saw an increase in initiating conversations with potential customers over social media. This outcome has convinced the need of a developed content strategy (in combination to a structured leads process) in order to effectively get their message and offerings out to existing and potential customers.