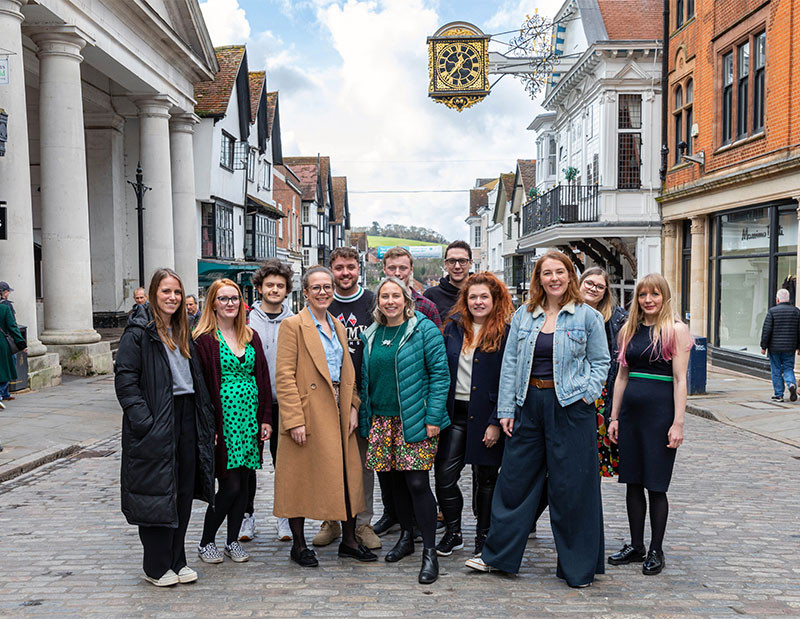 UP for DIGITAL Guildford Based Digital Agency
A creative and technical studio in the heart of Guildford, the beautiful commuter-belt Surrey town.
DIGITAL MARKETING | WEBSITES | SOCIAL MEDIA | PPC | SEO | ECOMMERCE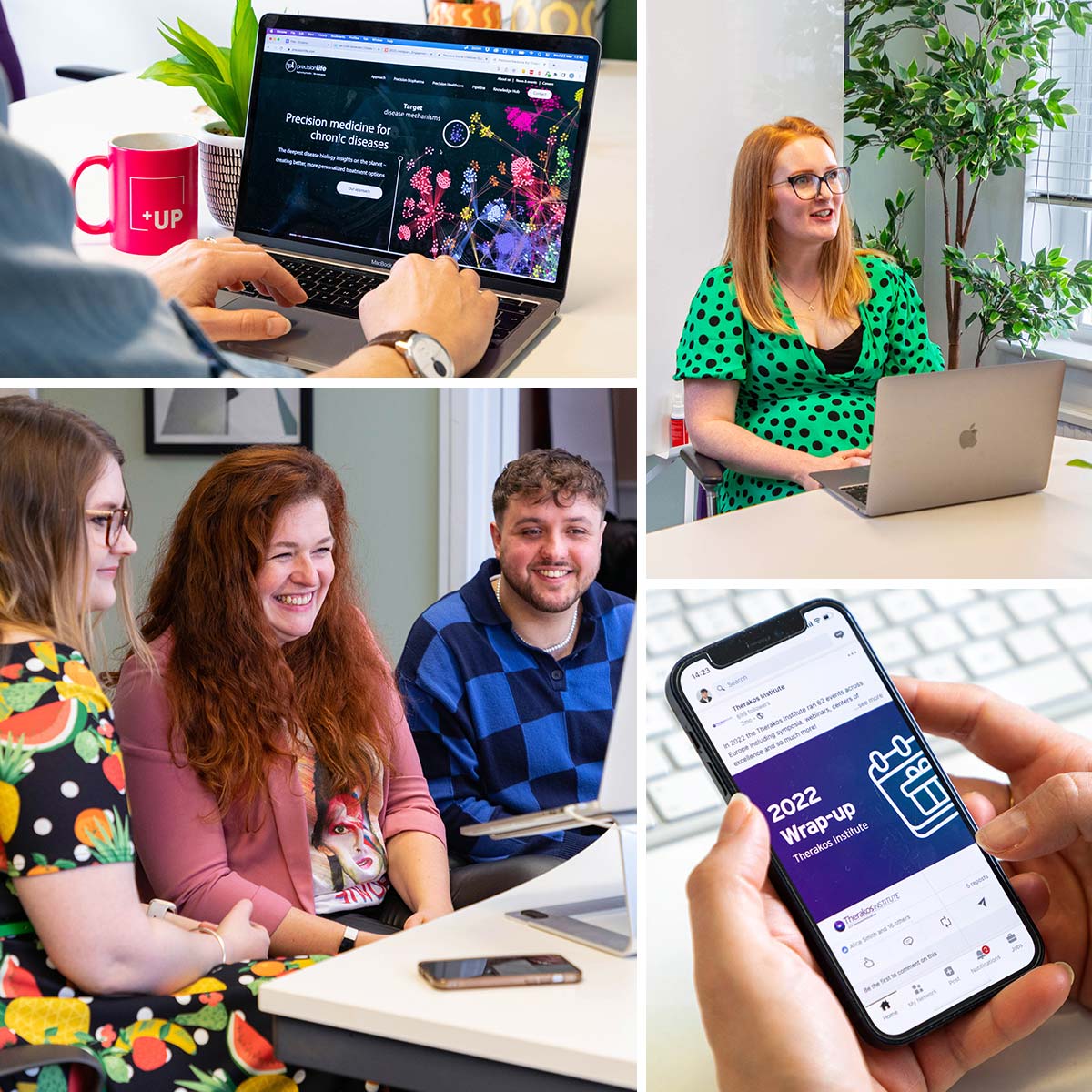 UP for DIGITAL in Guildford
UP for DIGITAL are based in the Guildford studio and could be called an "agency in an agency". We are the digital division of UP, and are made up of a team talented developers, UX designers, UI designers, digital marketers, project managers and social media experts.
UP for DIGITAL was always intended to be a little different from most traditional agencies...
Flexibility, and adapting to people's different circumstances is key to creating the ultimate environment. We wanted to create an agency where people can choose to work from home or our studio. A place where people enjoy a healthy work/life balance.
We spent years traveling to and from offices in various trendy (and not-so-trendy) locations. It was time to work smarter and "presenteeism" is now well and truly absent.
Because of our flexible structure, we get to cherry pick the very best talent. Everyone chooses how they want to work. And even more importantly, they get to work on the elements that they adore.
The Digital Parent Company Ltd is a registered UK business trading as UP for DIGITAL, the business merged with UP THERE, EVERYWHERE in 2019.
Supporting the Azets rebrand with a new website
Finance | WEBSITE DESIGN | UK

VIEW MORE WORK
Our digital services

Ad planning
Want to start advertising but not sure where to begin? Our team of digital marketing experts can help identify where and how your budget will be most effective at not just meeting, but smashing your goals!

Social Media
To succeed on social you need content that resonates with your target audience. Whether you're stuck for ideas or you want a revamp, our social media marketing team can elevate your strategy.

Search Engine Advertising (SEA)
Commonly referred to as Google Ads or PPC, this area can feel daunting if you're not familiar with the inner workings. Luckily for you, it's something we live and breathe!

Website design
Brand new launch, revive and refresh, or rebrand - our web team can build what you need. Whether it's a powerful, minimalist one-pager, an e-commerce shop of dreams, or a complex custom build. All our websites are designed with UX and UI experts on board.

SEO
We can help improve your domain reputation and have you climbing the organic search rankings in no time! Our team of experts can help with your on-site and off-site SEO, from keyword and key-phrase discovery, to content optimisation.

Content marketing
Are the lights on but nobodies home? That's how a website without valuable content comes across. All style and no substance. We can help identify your content pillars and create engaging content that resonates with your audience, taking your SEO strategy into consideration.
Meet some of the UP for DIGITAL team