Member Profiles
Meet one of our UP members. We have some of the most talented people in our business and they deserve the spotlight.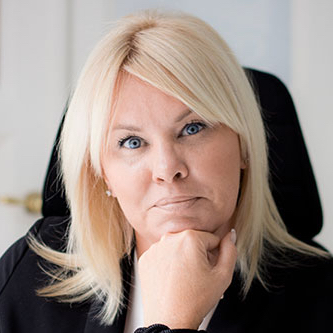 Charlotte Wibäck
Head of UP FOR GOOD | Stockholm, Sweden
Charlotte is a modern day Pippi Longstocking. She grew up all over the world and continued into an international career in communications with the UN which has taken her around the globe more than once.
Charlotte is passionate about making a difference in the world and has more than 2 decades of working in some of the most challenging environments on the planet, where she obtained substantial experience in front line communications including crisis communications, strategy development, business development, advocacy and internal and external stakeholder management.
Today Charlotte is settled back in Sweden where she works with a range of clinets such as AbbVie, Omega Pharma, Perrigo, Roche, Galderma, GE Healthcare and Norrtälje Municipality.
Charlotte supports the Armed and civil Forces as well as the Swedish Board of Agriculture with various forms of public relations and communications in crisis situations. She is often asked to hold seminars in crisis communications where she shares real life experiences from the field.
Her numerous achievements highlight that she is a dedicated and creative communicator and networker who uses her vast experience and knowledge to identify, develop and improve communications and business opportunities.
Want to join UP?
Working in the cloud remotely as client-focused teams
Not everyone can join up. We are not creating a network of freelancers. We believe there's much better model. We call it e-ployment®.
Instead, we have a close-knit community of members. Independent professionals who find us by referral from existing members or clients, and who have a past track record of successful work.